PHOTOS: Bikini Babes With Belly Button Bling!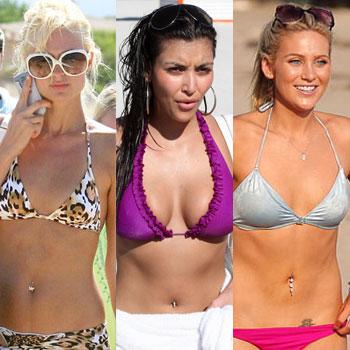 These sexy stars know that the best way to add some bling to their bikini body is with the help of a belly button ring. The piercing trend, which blew up in the mid-1990's has never gone out of style with flat-abbed and fabulously figured celebs.
RadarOnline.com has photos of all your favorite celebs, stripped down into their skimpy bikinis and showing off their blinging belly's!
Paris Hilton and Kim Kardashian may look completely different (but equally smokin' hot!) in their barely there bikinis, but the former friends have something in common-both have belly bling! See Paris' fat-free bikini body here and Kim's covetable curves here.
Article continues below advertisement