PHOTO: Kim Kardashian Tweets Racy Pic Of Self; Asks '2sexy2tweet?'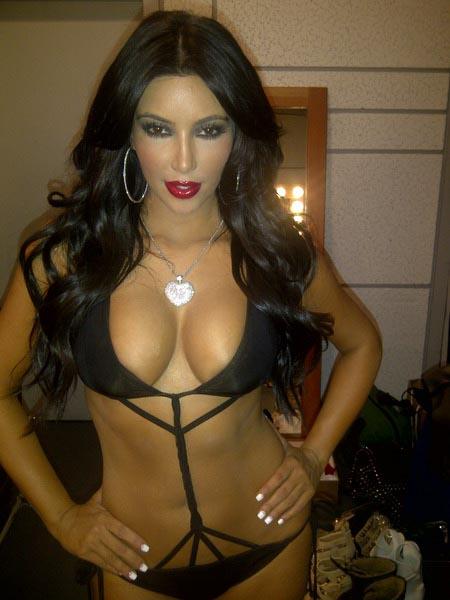 We have just one word -- "VaVaVaVoom!"
Reality TV vixen Kim Kardashian posted this sizzling hot photo of herself in a teenie weenie black bikini on Twitter Thursday.
In typical Kardashian style, Kim, 30, sported lots of red lipstick and sizzling smokey make-up to accompany her silver heart necklace and giant hoop earrings.
Kim posted the sexy shot along with caption "photo shoot time!", and asked her followers "2sexy2tweet?"
Article continues below advertisement
The famous pin-up -- who has six million followers on Twitter -- recently confessed she doubted her sex appeal some times.
She said: "I don't find myself as sexy as everyone thinks. I'm a lot more insecure than people would assume but with stupid little things.
"You have to learn to accept it. You have to learn to like what you see in the mirror.
"There are definitely times when I don't feel like myself, but you have to fake it until you make it," said the reality star who was recently linked to NBA player Kris Humphries.