VIDEO: Kim Kardashian Opens Up During Glamour Magazine Shoot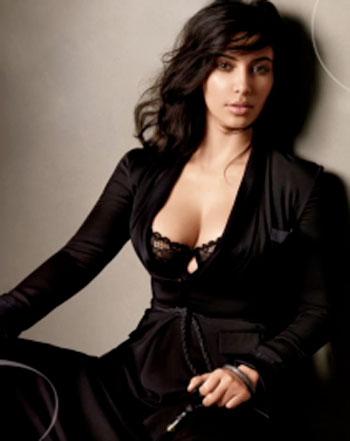 Kim Kardashian opened up to Glamour Magazine in their February issue, and now RadarOnline.com has obtained the behind-the-scenes video from the fashion photo shoot, which you won't want to miss!
The reality show star reveals what makes her feel sexy, her one facial flaw and what she wishes men knew about women - not to mention she gets a visit from one of hip-hop's hottest stars.
"When I have full hair and makeup, I feel the sexiest," Kim admits. "I love getting glammed up."
Article continues below advertisement
Though Kim may look absolutely flawless wherever she goes, the reality show star reveals her one imperfection.
"I will never leave the house without concealer. I have dark under eye circles and I always put on concealer, no matter what."
The seemingly single star, who has no problem scoring dates with the hottest guys in Hollywood, has a tip for all the guys out there.
"We are so easy to please. Just give us attention and we will be happy!"