CONFIRMED: Khloe Kardashian Gets Her Own TV Show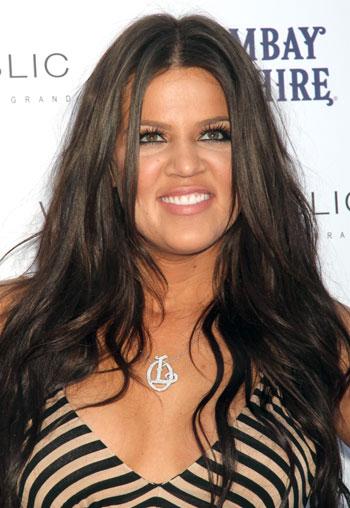 It's official!
Khloe Kardashian and her NBA husband Lamar Odom are getting their own reality television show -- and Khloe took to her Twitter to dish on all the details, RadarOnline.com is reporting.
"Lamar and I will soon begin filming our very own show on E! called Khloe & Lamar! WOOOOHOOOOOOOO! How exciting is this?!" Khloe wrote on Twitter.
"It's been an option since we got married, but we wanted to enjoy our first year in private."
Article continues below advertisement
The newlyweds will be working double duty as they'll continue filming their ongoing series with the rest of the Kardashian clan, Keeping Up With The Kardashians, as well as their new venture aptly titled Khloe & Lamar.
The 26-year-old is promising the new show will be more like a "sitcom."
With cameras following their every move, the twosome won't have privacy for much longer, especially since their roomie -- and Khloe's little brother Rob -- will also be a mainstay on the new show.
"With Keeping Up with the Kardashians, only a very small part of our life together is shown, but with this show, we're putting it ALL out there LOL," she added.
"Rob will play a major role in this too since he lives with us. He's basically like our son LOL. With the three of us living together, it's honestly like a sitcom.
"Trust me, there will be a lot of laughs. Lamar and I could not be more thrilled about this. It's show time baby!!!!"