Part Of Zsa Zsa Gabor's Right Leg Amputated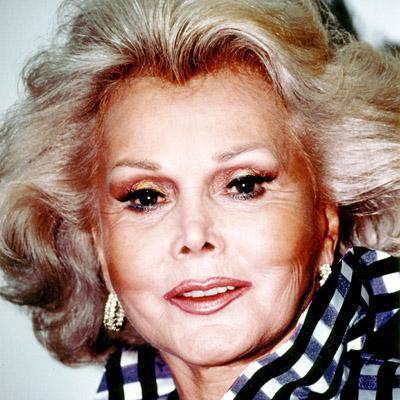 Socialite Zsa Zsa Gabor was taken to Ronald Reagan UCLA Medical Center Sunday evening to have a portion of her right leg amputated, RadarOnline.com has learned, as her publicist John Blanchette said doctors decided on the procedure after detecting a growing lesion.
"She developed a lesion on the leg that had swollen a while back and caused her to go to the hospital for treatment, but it has not responded," Blanchette told People. "In fact, it has increased in size, and the doctors have wanted to operate for several days."
Article continues below advertisement
Gabor's husband Prince Frederic von Anhalt told the magazine Gabor put off the procedure because she "wanted to stay home and have a holiday."
The 93-year-old's health took a turn for the worse after she broke her hip after falling out of bed at her Bel Air home July 17, 2010. She's also suffered through a 2002 auto accident that left her partially paralyzed, and a massive stroke in July of 2005.
Famous for her catchphrase "dahlink," Gabor was at the center of one of biggest entertainment stories of the 80s in June 1989, when she slapped a police officer in Beverly Hills and was subsequently arrested and held in custody for three days on charges of driving on an expired license and battery. Showing her sense of humor about the fiasco, Gabor would parody the run-in in films such as Naked Gun 2½ and The Beverly Hillbillies.