Nicole Kidman Opens Up About New Baby Daughter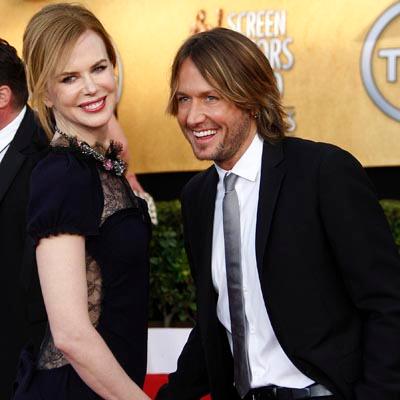 Nicole Kidman said she kept the news about her baby daughter Faith Margaret quiet because she and hubby Keith Urban "just decided this was our thing together."
"I wanted to be able to tell everybody, because I was so excited about her," the 43-year-old Far And Away star told E!'s Giuliana Rancic at Sunday's SAG Awards.
Faith Margaret was born on December 28, 2010, weighing 8 pounds and 9 ounces, to a surrogate at Nashville's Women's Hospital at Centennial Medical Center.
Article continues below advertisement
The Dead Calm star said keeping quiet about the baby "protects her... and it protects everyone in the situation."
She said she and Urban chose the child's "southern double name" partially from her grandmother, who "had her last baby at 49."
"She's my inspiration," the Aussie beauty said of her grandmother.
Kidman has three other children: Sunday Rose, 2 (with Urban); Connor, 15; and Isabella, 18 (with ex Tom Cruise).