Model/Actress Michelle Marie Gopaul To Remain In Custody Until Bail Hearing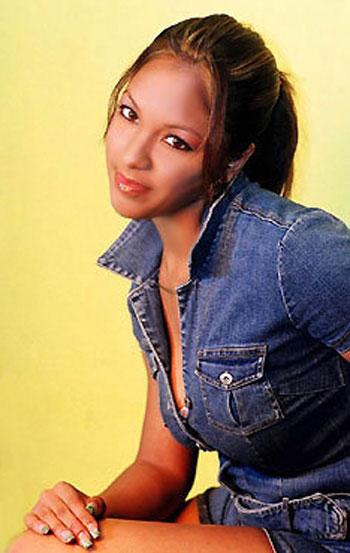 Michelle Marie Gopaul, an aspiring New York actress and model accused of abducting a baby last week from a fake casting call, appeared in a Toronto court Tuesday.
Dressed in a prison-issued green jumpsuit, the 24-year-old made a brief appearance in court where she was remanded in custody until January 11 when a date will be set for a bail hearing.
She has been in police custody since she was arrested December 30 and charged with abduction of a person under 14. She was denied bail last Saturday.
Article continues below advertisement
SHOCKING PHOTOS: Elizabeth Smart Evidence In Kidnapping Case
According to the Toronto Star, Gopaul's mother, who lives in New York, was present in the court along with two aunts, an uncle and cousins.
Gopaul, who was brought into the court in handcuffs, chatted briefly with her lawyer Gary Batasar.
One-month-old baby girl, Roma Patel, went missing on December 30 after her parents had taken her to a casting call for a Bollywood movie earlier that day after responding to an ad on Craigslist.
Gopaul allegedly told the parents that she was a casting director and took the baby into a private room. After waiting some time, the parents say they went to look for the baby and discovered that their daughter and Gopaul were both missing.
According to numerous reports, Gopaul lured the Patels and about a dozen other couples with babies to the fake casting call at A La Carte Videos, and when the mother was busy filing out an application, fled with her baby.
Article continues below advertisement
"The parents became extremely concerned and contacted police," Constable Tony Vella told The Toronto Sun.
Luckily, the baby was found unharmed several hours later, just minutes before the police were set to issue an Amber Alert.
Gopaul's credits include an American Express TV commercial and a small role in the Nicole Kidman-Sean Penn movie, The Interpreter.
One of Gopaul's friends told The Toronto Globe & Mail that several months ago, Michelle told her friends she was pregnant!