Michael Jackson's Son Prince Michael May Be Called To Testify In Dr. Conrad Murray Case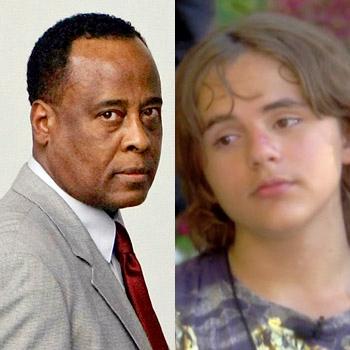 Michael Jackson's oldest son Prince Michael may be asked to testify in a Los Angeles court Tuesday, RadarOnline.com has learned.
That's the opening day of a pre-trial hearing in the case of Dr. Conrad Murray who has been charged with involuntary manslaughter in the singer's death. And what Prince Michael Jackson, 13, as well as his younger siblings saw in their father's final days could be crucial to Dr. Murray's defense.
Article continues below advertisement
Jackson's former personal physician has pleaded not guilty to the charge and faces up to four years in prison if convicted. It's alleged that he administered an indefensible amount of Propofol to help Jackson sleep. But Murray's team has already made it clear they intend to argue that it was Jackson himself who administered the fatal dose when the doctor was out of the room.
"What Jackson's children may have seen in the past could be crucial to the defense," a source told London's Daily Star "If they ever, even once, saw their father administer his own drugs, it will support Dr. Murray's claims."
Jackson died in June, 2009, at his rented Bel Air home. Dr. Murray had been hired as his live-in physician to attend to Michael's every medical need during what was intended as a series of dramatic comeback concerts in the UK.
Dr. Murray's legal team is planning to present the singer's history of "self medicating."
In addition to the the pop icon's children, as many as 30 witnesses may also be called during the two-week hearing which will determine whether there is enough ­evidence to send Dr. Murray to trial.