Lindsay Lohan's Lawyer Criticizes Palm Desert Police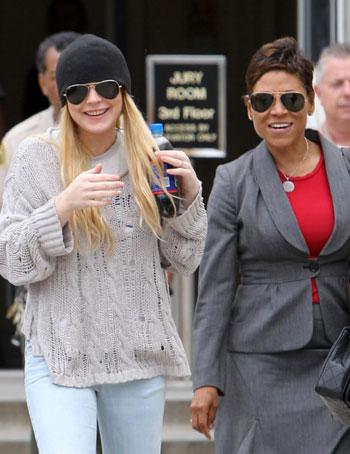 The lawyer for actress Lindsay Lohan says Palm Desert police overstepped their bounds when they announced the recently rehabbed starlet violated her probation.
PHOTOS & VIDEO: Lindsay Lohan Moving Next Door To Ex-Girlfriend Samantha Ronson
In a statement to People.com, Shawn Chapman Holley says, "The important, yet limited, investigatory role of the police to gather facts and collect evidence is well-established. The fact that the Palm Desert Police Department went outside this limited role to issue a press statement expressing its opinion about what should happen in Ms. Lohan's case is highly unusual and deeply troubling."
Article continues below advertisement