Lawyer Demands Release Of Accused Murderer Joran Van Der Sloot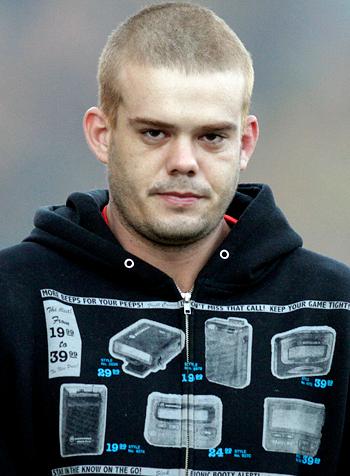 Joran Van Der Sloot has been held in a Peruvian prison since last June without ever going before a judge, and now his lawyer is demanding the Dutch murder suspect be heard or released, RadarOnline.com has learned.
Van der Sloot was arrested on suspicion he murdered Peruvian student Stephany Flores just hours after meeting her. He initially confessed to the crime but later recanted, saying he'd been coerced and had spoken to the police without the benefit of an interpreter.
Article continues below advertisement
Under Peruvian law, the courts can take up to 18 months to bring an accused before a judge but that's not good enough for van der Sloot's lawyer Maximo Altez.
In an interview Friday with Radio Netherlands Worldwide, Altez says he's not confident that the court will come up with an interpreter even within that 18 month-long window. He wants his client released now, pending whenever he's eventually called before a judge.
The demand is outraging Stephany's father Ricardo Flores, who told the radio network, "The murderer has not said anything up to now, so why does he think he can demand his release."
Van der Sloot is also suspected in the 2005 disappearance of Alabama teen Natalee Holloway. He was the last person known to see her alive in Aruba where she was vacationing with friends.
As RadarOnline.com previously reported, Flores was murdered in Peru five years to the day of Holloway's disappearance.