James Franco's Stunning Secret: 'I Made A Sex Tape At 19!'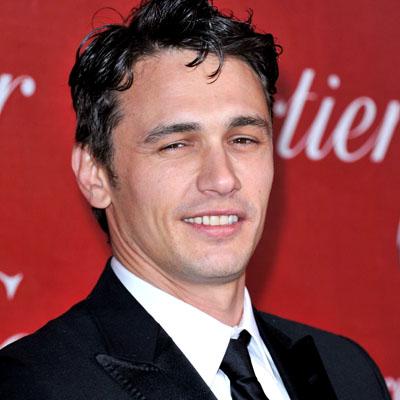 It's time to add James Franco's name to a list that already includes Kim Kardashian, Paris Hilton and Verne Troyer: celebrities who have made sex tapes.
The Oscar-nominated 127 Hours star revealed during an interview with Newsweek magazine on Tuesday that he's taped himself having sex before, after he was asked how to make an onscreen kiss look good.
"I think if anybody who has made a home sex tape knows, what feels best doesn't always look best," Franco, 32, said. "I remember when I was 19 doing that, and then watching it back and thinking, oh, that looks horrible."
Article continues below advertisement
The actor said he's got "a lot of respect for those actors in pornography," as "they are really not just doing it, they're really selling it."
"It's the same thing with a kiss," the Milk star said. "It's not just the kiss that feels best, it's an image. Something different is happening, if it's a good kiss."
Franco will co-host the Academy Awards with Anne Hathaway from Hollywood's Kodak Theater on Sunday, February 27. The show will air live on ABC.