PHOTO: Life's A Drag For James Franco; His Gender-Bending Magazine Cover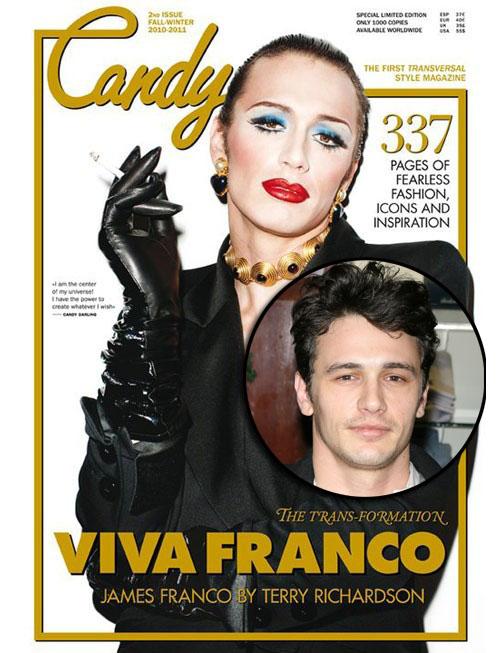 If they ever decide to remake Tootsie, James Franco's got to be a leading candidate for the role.
The Spiderman star posed in full drag on the cover of Candy Magazine's Fall-Winter 2010-2011 issue, which he shot last month with renowned fashion shutterbug Terry Richardson.
The fashion magazine, which has a niche of being geared toward transvestites, transsexuals and cross dressers, is printing only 1,000 copies of what's sure to be a sought-after issue.
Article continues below advertisement
Franco, 32, addressed longstanding rumors over his sexuality in an interview with The Advocate last month, saying "some people think I'm gay because I've played these gay roles," in reference to his characters in films like Milk and Blind Spot.
"That's what people think, but its not true... I'm not gay," said the actor. "But on another level, there's something in me that is able to play roles like that in a way that's convincing."