Exclusive
EXCLUSIVE: Octo-Mom's Doctor To Face Judgment Day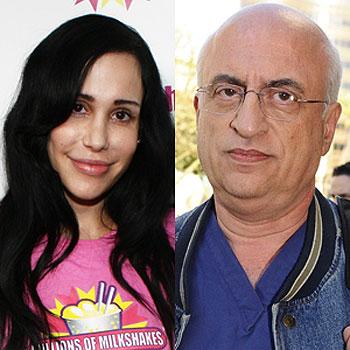 The doctor who performed the in-vitro fertilization that resulted in Nadya Suleman's octuplets will learn whether he is allowed to continue practicing medicine on January 27, RadarOnline.com has exclusively learned.
Dr. Michael Kamrava, a Beverly Hills fertility specialist, has been accused by the California Medical Board of "gross negligence" in his handling of Octo-Mom Nadya Suleman's reproductive treatment.
Article continues below advertisement
The board will decide if Dr. Kamrava will have his license suspended or revoked.
As RadarOnline.com previously reported, Administrative Law Judge Daniel Juarez submitted his recommendation to the Medical Board in December after a hearing focusing on Dr. Kamrava's alleged misconduct.
A spokesperson for the Board told RadarOnline.com its members decided to hold on Judge Juarez's decision until the case can be discussed in late January.
Kamrava apologized for implanting the dozen embryos in Suleman during a court hearing in 2010.
He said: "At the time that I did it, I thought I did the right thing. When I look back at it, even with all those circumstances, I was wrong."
Deputy Attorney General Judith Alvarado said after the hearing that Kamrava acted "far outside the standard of care" in the Suleman case, which suggests Dr. Kamrava "poses a risk to the health and welfare of the community."