EXCLUSIVE: Jesse James Flies Daughter To Visit Her Mom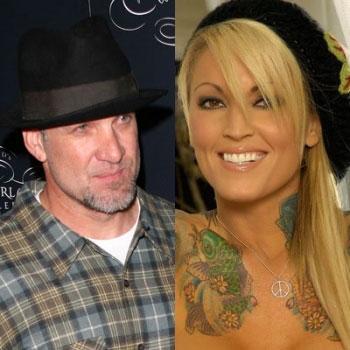 Jesse James finally allowed his daughter Sunny to spend time with her mom Janine Lindemulder -- but the visit didn't last long, RadarOnline.com has exclusively learned.
James flew Sunny to Oregon, where Lindemulder is currently staying, on December 28 so she could spend nine days with her mom this also allowed
Lindemulder to be with Sunny on her 7th birthday, which was January 1.
"Jesse traveled to Oregon with Kat Von D and Janine only had one day's notice to prepare," dished one source.
Article continues below advertisement
"She had not seen her daughter in almost two months and has only had limited phone contact with her.
"Jesse checked himself into a Portland hotel and told his daughter he would be staying there throughout her stay with Janine. Not surprisingly, Sunny started to miss her father.
"Janine did the best she could but when Sunny started to get upset, she allowed her to go back to Jesse so she really only had her for one day as she went back to her father on December 29th.
"She was heartbroken because she really wanted to spend time with Sunny and celebrate her birthday but at the same time she didn't want to upset her daughter after everything she has been through.
"If Jesse would allow Janine to have regular contact and telephone calls with Sunny then the transitions would be much easier for her.
"But he does not want to co-parent with Janine and the only reason he let her see Janine was because the court appointed therapist recommended Sunny had to start spending more time with her mom."
Article continues below advertisement
The pair has been locked in a bitter custody battle for several years over the seven-year-old who stays with her father in Austin, Texas, although the couple has joint legal custody of Sunny.
They've been ordered by Judge David Belz to do a 730 Evaluation to improve their relationship.
Masson had filed a motion for James to be found in contempt of court at a hearing before Judge David Belz on January 14, 2011, because he had not paid the monies owed.
The source added: "Jesse never even let Janine speak to Sunny on her birthday after she left and she had organized a birthday party and everything for her.
"When Sunny last saw her mom she told her 'you can visit me in Texas or not visit me at all'.
"Janine was naturally very upset because she was trying to do the right thing – she will never give-up on her daughter though and will participate in the 730 Evaluation in the hope that that things will get better between them.