EXCLUSIVE INTERVIEW: Kate Hudson Refuses To Visit Dying Grandmother, Claims Estranged Dad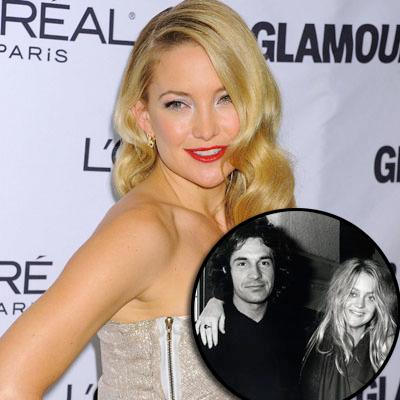 Kate Hudson's estranged dad, the ex-husband of superstar Goldie Hawn, is lashing out at his daughter with the stinging claim that the actress is refusing to visit her dying grandmother.
Speaking exclusively to RadarOnline.com, Bill Hudson has accused the pregnant How to Lose a Guy in Ten Days star of neglecting her 88-year-old grandma, who is battling Alzheimer's disease.
"I have called Kate and texted her dozens of times begging her to help her grandmother, but she hasn't responded to me," said Bill, who is shopping a tell-all book about his marriage to Hawn.
Article continues below advertisement
"She became very sick about a year and a half ago, and the whole family pitched in because it's very expensive to care for her.
"Kate doesn't have to talk to me and she doesn't have to give her a dime of her millions. All I want is for her to call and say, 'Hi grandma', before it's too late."
Despite having not spoken to Kate in over seven years, Bill says he heard about her pregnancy with her Muse rocker boyfriend, Matt Bellamy, weeks ago.
"My daughter Emily speaks with Oliver, Kate's brother. He told her, and she told me."
While Kate should be enjoying one of the happiest times of her life, 14 weeks pregnant to her rocker boyfriend, she is being faced with more claims from the man who divorced Hawn in 1979.
Bill said he doesn't expect to be invited to meet the baby when it is born, or be introduced to Kate's seven-year-old son Ryder.
He even went so far as to brand his Hollywood daughter, 'sick', 'spoiled' and 'contrived'.
Article continues below advertisement
"I'd be beyond thrilled if she let me meet my grandchild," he said.
"But lets face it, Kate has a four-year-old step-sister who she doesn't even want to see. How sick is that.
"I love Kate, but I think she has been contrived and destructive with me and with her other brothers and sisters. She has done stuff which is just awful.
"She is a spoiled brat in my eyes and at the end of the day, she should meet her little sister. I should meet my grandchild and she should help her grandmother."