EXCLUSIVE INTERVIEW: J-WOWW's Ex: She Wanted Me To Take Naked Photos, Wasn't Under Anesthesia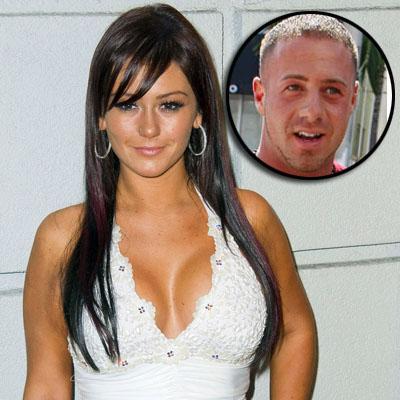 J-WOWW's ex boyfriend Tom Lippolis is fighting back against charges he took naked photos of the Jersey Shore vixen while she was under anesthesia.
RadarOnline.com was first to report that the MTV star, whose real name is Jenni Farley, recently filed a court motion to prevent Tom from releasing naked photos of her. Then J-WOWW's lawyer, Rudy Fusco told Hollywoodlife.com: "Jenni says she must have been under anesthesia when they were taken."
Article continues below advertisement
But, Tom adamantly tells RadarOnline.com in an exclusive new interview that's simply not the case and says the claims are laughable.
"What a joke! How are you under anesthesia when you are standing up posing for the pictures?," Lippolis said to RadarOnline.com.
"They had not given her anesthesia when I took the pictures, she was actually standing up with her hands on her hips looking right at me."
Tom described the photos as showing tons of cellulite.
Fusco claimed J-WOWW "had no idea there were ever photos taken."
But, according to Lippolis, the nude photos he took were actually J-WOWW's idea. She wanted to compare how she looked both pre and post plastic surgery.
"The pictures were taken more than an hour before she even went in," Tom told RadarOnline.com in the new interview. "She told me, 'Take two pictures of me, one from the front and one from behind then we'll take them after."
Article continues below advertisement
Lippolis' lawyer Jeffery I. Baum believes that the MTV beauty does not have any right to block his client from doing what he wants with the photographs because they were taken on his cell phone with her consent.
Lippolis is suing J-WOWW over fees his says are owed to him for his management of her career.
Meanwhile outside of court, J-WOWW is enjoying more success than ever; the new season of Jersey Shore premiered to record numbers last week, drawing more than 8 million viewers.