Exclusive
EXCLUSIVE INTERVIEW: Giuliana Rancic Blamed Herself For Miscarriage, Says She'll Consider Adopting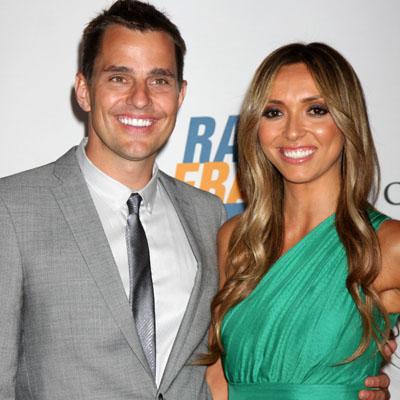 Giuliana Rancic blamed herself when she suffered a miscarriage and tells RadarOnline.com that speculation her weight contributed to it is simply mean spirited and wrong.
In an emotional and exclusive new interview about her public and well-documented struggle to have a baby with husband Bill, she reveals the couple is taking a break from IVF and will consider adopting.
The TV host, 36, had a miscarriage last year and told RadarOnline.com: "As a woman you blame your body, you blame yourself, and I was riding that wave for a while and I was playing the blame game.
Article continues below advertisement
"Not for anything I was doing day to day, but (I wondered): Should Bill have married someone younger? Did I wait too long? Should I have had kids at a younger age?
"But that's not what God wanted. The fact that I really do feel happier than I've felt in years, I feel like it really was part of a bigger plan, and I don't know what that plan is but whatever it is, we're fine with it."
And when it comes to speculation that Giuliana is too thin to get pregnant, she scoffs and calls that talk "ignorant", telling RadarOnline.com: "Look at Kelly Ripa! She's half my size and has no body fat and has kids.
"Giselle (Bundchen) is a supermodel, and I've pinched her in real life just to see if she has body fat -- zero body fat! Look at Victoria Beckham, she's on her fourth child.
"It's unbelievable to me the amount of ignorant comments that come in and it's just uninformed ignorant people. Rachel Zoe is pregnant! To all the haters, get informed! Go Google it...it has nothing to do with anything.
"There are thin girls with infertility issues, normal sized girls with infertility issues and overweight girls with infertility issues. Unless your doctor tells you your weight is affecting you in some way...once the doctor rules it out, that's really not it."
Article continues below advertisement
Giuliana told RadarOpnline.com that she and Bill are taking a break from the grueling schedule of IVF treatments they have been undergoing, choosing instead to focus on each other and their relationship.
"To be quite honest, we're taking a bit of a break,' she says. "We're on a bit of a time out. I'm not going to kid you, it's kind of going well. We're loving it.
"This break, which has only been a few months, was so incredibly necessary after two years of shots and being a lab rat and going in and out of doctors' offices and mood swings.
"I forgot what it was like to feel normal. This is probably the first awards season in three years that I've gone into it without thinking about, 'I have to get home and take a shot tonight' or 'My ovaries are hurting on the red carpet because my dress is too tight.' I feel liberated right now.
"Bill and I are kind of just the couple we used to be. We're just having the best time being in love and having fun."
Article continues below advertisement
EXCLUSIVE INTERVIEW: Bill & Giuliana Rancic: 'We Can't Live Next Door To Lindsay Lohan!'
And when it comes to the future? Giuliana says the couple is open to the idea of adoption if they are unable to conceive themselves.
"Adoption is like the greatest gift," she told RadarOnline.com. "Taking care of a child that is otherwise in a bad situation is the most incredible thing a person can do, but I do think that most couples try themselves to have a kid and once it doesn't work and you've tried it long enough, you as a couple decide whether you want to move forward with adoption and look into it.
"We're definitely open to it. Bill's sister adopted a little boy five years ago so we see it in our family and it's something we're definitely open to.
"Right now though we're just kind of happy with the way things are. Where we are - we're just focusing on our relationship and on work and our family."
Rancic has just launched a brand new website FabFitFun which aims to educate people on how to get fit with effective calorie-busting workouts along with stress-busting, relationship strengthening and confidence-building secrets.