Exclusive
EXCLUSIVE: 'I Love My Mom' Says Son Of Woman Claiming P. Diddy Brought Down World Trade Center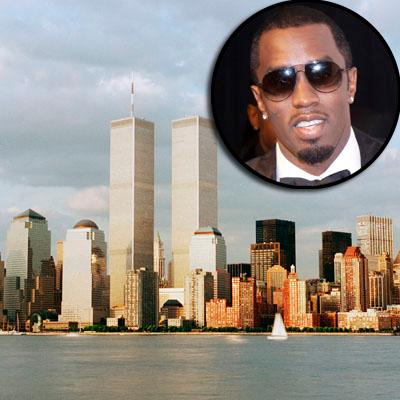 Cornelius Wilson just wants to be a good son. He is protective of his mom, Valerie Joyce Wilson Turks, even though she has made outrageous claims against Sean P. Diddy Combs.
"This whole situation is tough because I love my mom," Cornelius tells RadarOnline.com in an exclusive interview.
The "situation" is the bizarre request for a restraining order made by Turks against Diddy.
In the rambling legal document, obtained exclusively by RadarOnline.com last week, Turks claims Diddy and his ex-girlfriend Kim Porter are responsible for the attack on the World Trade Center on September 11. She also claims he is the father of her son Cornelius, and that he'd abused her and her children. "Set me up to be on disability and disabled my baby. He put my baby in a wheelchair," she says in the hand-written legal document.
Article continues below advertisement
There were numerous other claims, followed by her request that the court award her one trillion -- that's TRILLION -- dollars.
"I didn't know she was going to file the lawsuit," Wilson says. "Then I had a call from a friend telling me to look at RadarOnline, and there was the story about my mom's lawsuit.
"I was surprised but not really," he says. "My mom has been saying these things for years. She's been telling me for about seven years that P. Diddy was my father."
Wilson revealed that his mother doesn't work. She lives on her own, but he takes care of her.
As aspiring actor and filmmaker, he says he moved his mother to California two years ago so that he could take care of her.
He has two other brothers: one, who is 14 years-old suffers from scoliosis. He is the "baby" Cornelius' mother claims was "disabled" and "sexually assaulted" by Diddy.
Cornelius told RadarOnline.com he completely disagrees with his mother's assertion that Diddy had anything to to with the World Trade Center, but could the rap mogul be his father?
Article continues below advertisement
"I've been hearing it for so many years, I came to wonder if Diddy is my dad," he says with a hint of sadness at not knowing who his father is.
Cornelius will be in court in Los Angeles Monday morning when there is a hearing on her request for a restraining order against Diddy.
"I love my mom," Wilson says. "I can't be upset with her."
RELATED STORIES:
Woman Claims P. Diddy Caused World Trade Center Collapse & Fathered Her Child