Exclusive
EXCLUSIVE DOCUMENTS: Jessica Simpson's Lawyers Fight To Keep Her Banned Exercise Video Off The Market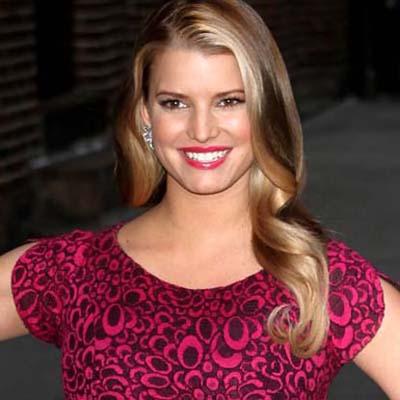 Jessica Simpson's lawyers have fired back after a Hollywood agent claimed to have obtained the rights to the star's long-buried exercise video, RadarOnline.com is reporting exclusively.
In a strongly worded letter, Jessica's lawyers informed Ed Meyer that he has no rights to the video and make it clear that litigation is a distinct possibility if the tape is publicized or released.
EXCLUSIVE DOCUMENT: Read Legal Letter From Jessica's Lawyers
Article continues below advertisement
RadarOnline.com broke the story Wednesday that Simpson's Speedfit video, the subject of a heated legal battle won by Jessica, was now the property of Meyer, who claims to have bought it from Alex Astilean.
"You have no enforceable rights of any sort in the so-called Jessica Simpson-Exercise Video From Speedfit," one of Jessica's lawyers wrote in a letter to Meyer dated January 26. The lawyer warns that is the tape is released or marketed, "my clients will pursue all available means of legal redress against you."
MORE ON:
hollywood happenings
Meyer, however, remains unfazed. He fired back with a letter claiming that the arbitration settlement that prevented the tape from being released was built on a flawed foundation.
EXCLUSIVE DOCUMENT: Ed Meyer's Written Response to Simpson's Lawyers
He also wrote: "Simply, Jessica Simpson took the money and ran."
Simpson was reportedly paid $500,000 for the video but contended that Astilean did not produce a suitable final product. Jessica won the legal battle and Astilean was ordered to pay Jessica's business manager David Levin $50,000 for defamation.
Meyer also wants to depose Simpson and wrote to her lawyers: "While you address many other non-issues in your letter, we will explore these non-issues, at Deposition and when I get Jessica Simpson on the stand in open court in-front of the Jury, Press and the Public."
The exercise tape was shot in 2005 and the legal battle apparently settled in 2010.
RELATED STORIES: