Exclusive
EXCLUSIVE: Charlie Sheen In Las Vegas: Cocaine Bender & $26K On Three Hookers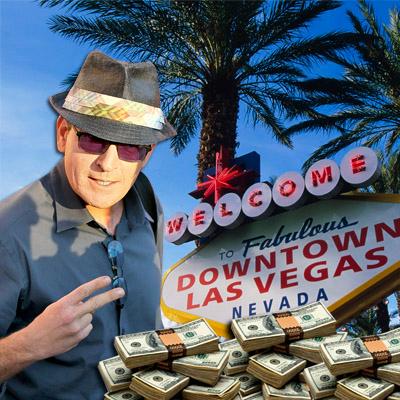 A drugged-up Charlie Sheen spent $26,000 on three escorts from one Las Vegas agency during his infamous weekend bender in Las Vegas, RadarOnline.com has exclusively learned.
What's more, the Two and a Half Men star was so smitten with one hooker who goes by the pseudonym 'Ginger' that he paid her $10,000 for a four-hour sex romp, according to a source with knowledge of the situation.
He also purchased Ginger -- who he found on a website and emailed her, touting his 'A-List' status -- a brand new pair of Dolce & Gabbana sunglasses!
Article continues below advertisement
Sheen, 45, showered two other escorts with $8,000 each in separate and earlier trysts.
The actor booked Ginger from 9am on Monday, January 10, meeting him inside the $40,000-a-night Sky Villa that he rented at the Fantasy Tower at the Palms Casino Resort in Vegas.
"Ginger said Charlie was high on cocaine when she got to the room and continued to do drugs in front of her," the source told RadarOnline.com.
Article continues below advertisement
The troubled Hollywood star returned to Los Angeles the day after his wild sex session with Ginger, flying back on his private jet and to the set of the hit CBS sitcom.
"Charlie told Ginger this wasn't just a one night stand and that he plans to reconnect with her during the next time he is in Las Vegas," the source added.
"From what she has said, she had a very good time with him and she is just his type."
While Ginger advertises herself online as an independent escort, she actually works for a major Las Vegas agency, revealed the insider.
On the website, which pimps out women to men that can afford their pricey services, Ginger asks possible suitors: "Are you looking for an unforgettable experience?"
The woman who is said to be 21-years-of-age also touted herself as offering "100% great service!"
The actor's recent trip to Las Vegas followed a conviction for attacking his soon-to-be ex-wife, Brooke Mueller, before he went on a coke-and-booze-fueled binge with porn star Capri Anderson at New York's The Plaza hotel.