Exclusive
EXCLUSIVE: Bret Michaels Creates An Award That's Close To His Heart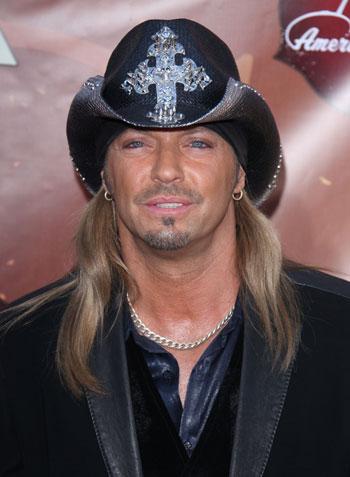 Bret Michaels is riding into 2011 with a brand new charity project that's close to his heart.
The Poison frontman is teaming up with AMA Supercross to create the "Bret Michaels Rock Hard-Ride Hard" Award that rewards riders who can comeback from a fall.
VIDEO: Bret Michaels & Longtime Girlfriend Kristi Gibson Engaged!
The rocker-turned-reality star has a special place in his heart for the spirit of strength and survival after remarkably overcoming a series of health adversities in 2010.
Article continues below advertisement
Bret was rushed to the hospital last May after suffering a "warning stroke" just weeks after a near-fatal brain hemorrhage.
Doctors also found a hole in his heart which he is scheduled to get repaired later this month.
As a lifelong enthusiast of motorcross racing and an avid fan of the AMA Supercross competition, Bret has also decided to donate thousands of dollars of his own money, along with a custom trophy guitar as a token of his deep appreciation for the ability to get back up when you're knocked down -- and just keep on going.
"Bret believes in staying true to your dreams and never giving up under any circumstances," said a source close to the Bret Michaels: Life As I Know It star.
"It's clear that Michaels practices what he preaches after seeing how has lived up to this mantra by fighting for his life in 2010, and coming back stronger than ever in 2011."
"With that being said, he's really looking forward to cheering on the riders of the upcoming AMA Supercross 2011 season, and seeing who will be the most hard-charging rider to make the strongest comeback of the competition."