Exclusive
EXCLUSIVE: Baseball Groupie Reveals Cubs Players Partied Until 4am Night Before Losing Championship Series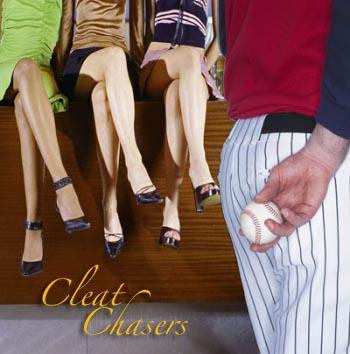 Three Chicago Cubs players stayed out partying with a baseball groupie the night before losing game 7 of the 2003 National League Championship series.
That revelation comes from one of the women interviewed during casting for a new reality TV show tentatively titled Cleat Chasers, RadarOnline.com has exclusively learned.
We first revealed how casting is underway to find an army of 'Baseball Annies' -- slang for women who will stop at nothing to hook up with major league players, whether they're married or single!
Article continues below advertisement
"A then-21-year-old Scottsdale-based girl who went to Arizona State University claimed she went to Chicago for the National Championship game in 2003," a source familiar with the production told RadarOnline.com.
"She said she was partying with at least three Cubs players at one of their houses downtown until 4 a.m. -- drinking and hooking up.
"It was the night before Game 7 in the NLCS and at least two of the guys played in the game the next day.
"It was the most important game of the series and the Cubs ended up losing to the Marlins.
"She said she and her friends always partied with the players in Chicago and when they came to Arizona for spring training."
Several women from Scottsdale -- the home of spring training for many MLB eams -- have already been cast, RadarOnline.com has learned.
Some of the secrets spilled so far include how some 'Baseball Annies' have received gifts and jewelry from their superstar conquests, plus tales of wild nights out and clandestine hotel rendezvous.
Article continues below advertisement
AMAZING VIDEO: Minnesota's Metrodome Roof Caves In Under Heavy Snow
This particular 'Annie' told producers she did not sleep with any of the Cubs players that night, although the insider doubted the woman's version of events.
"They think she just didn't want to admit it," he said.
"She is not part of the cast, but it's just one of the many stories that were told. They would have cast her, but like many of the 'cleat chasers', she's moved on after a few 'seasons'."