Dr. Conrad Murray's Preliminary Hearing In Michael Jackson's Death Starts Tuesday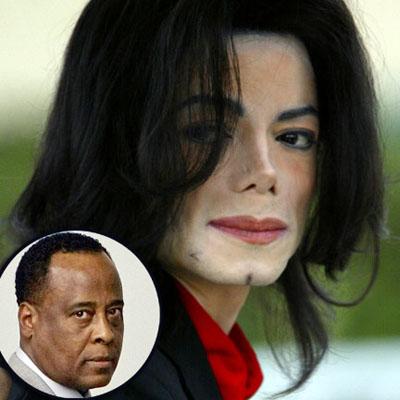 UPDATE 10:15 am PT: First witness in the conrad murray hearing is choreographer Kenny Ortega who was working on Michael Jackson's "this is it" concert tour.
UPDATE 9:48 am PT: The Prosecutor in the Conrad Murray hearing began the proceedings, saying he will use Murray's statements to police as well as text messages, and phone records to show the doctor should stand trial for Michael Jackson's death. Prosecutor David Walgren says evidence will show Murray waited at least 21 minutes before calling 911 to Michael Jackson's home.
Article continues below advertisement
UPDATE 9:05 am PT: Several members of the Jackson family arrive to court, including Michael's mother Katherine, sister LaToya and brother Jackie.
UPDATE 8:55 am PT: Dr. Conrad Murray has arrived to court. The hearing starts at 9am.
Michael Jackson's live-in physician Dr. Conrad Murray will be in a Los Angeles courtroom Tuesday, for a preliminary hearing to determine whether he should stand trial for involuntary manslaughter in the June 25, 2009 death of the pop icon.
Law enforcement, coroner's officials and medical experts are among the 30 witnesses who will give testimony to Superior Court Judge Michael Pastoras as to whether or not their findings implicate the 57-year-old doctor of any wrongdoing in the King of Pop's unexpected death at 50.
The Thriller singer's official cause of death was deemed acute intoxication of a powerful anesthetic complicated by other sedatives.
Article continues below advertisement
Prosecutors said Jackson died from a lethal dose of Propofol, a strong anesthetic which Murray's admitted to administering to the Dirty Diana singer to help him sleep. The Houston-based cardiologist has pleaded not guilty to the charges, saying through his attorneys that he didn't give Jackson anything that should have killed him.
The preliminary hearing is expected to last several weeks. At the conclusion of the hearing, the judge will decide whether there is in fact enough evidence to bound Murray over for trial.