Denise Richards on Charlie Sheen's Behavior: I'm Trying To Keep A Lid On It For Our Kids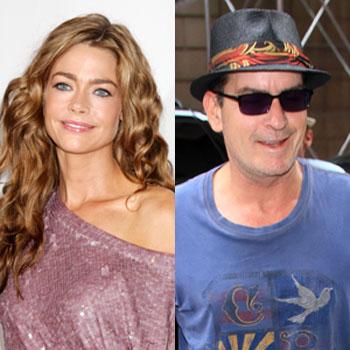 Denise Richards is doing all she can to protect her two young daughters from all the bad publicity that their hellraising father, Charlie Sheen, has been generating with his bad boy antics.
The 39-year-old is speaking out about her worries concerning her ex-husband's behavior in an interview with Access Hollywood that airs Wednesday.
"I think a lot of people are concerned about Charlie, and my concern is obviously – what becomes difficult is things become so public," Denise said. "I try my best to keep that quiet from our daughters because, you know, this is something I've never dealt with in my life until this situation.
Article continues below advertisement
"I'm learning how to deal with it and just keeping a lid on it for our kids has been my main priority and it does become difficult," she added.
EXCLUSIVE DETAILS & PHOTOS: Charlie Sheen's New Years Celebration - Flew To Porn Star Lover's Hometown
After three tumultuous years of marriage, the couple went through a bitter, public divorce, that was finalized in November 2006. At first they agreed to shared custody of Sam, 6, and Lola, 5, but last year Denise persuaded Charlie to sign parental rights over to her solely.
Never the less, Denise says that she has worked hard to maintain a relationship with Charlie, for the sake of their daughters – although she believes Charlie's antics during a family trip to New York last year may have set that process back somewhat.
"Thankfully, the last — I would say two years, Charlie and I have been in such a much better place and it makes it so much easier for our daughters," Denise said. "When we went to New York, that was our intention — to have a nice time with the girls and I thought it was great that we could all travel together and go out to dinner and do things even though we're not together anymore.
Article continues below advertisement