Is Charlie Sheen In Danger Of Losing Two And A Half Men Gig?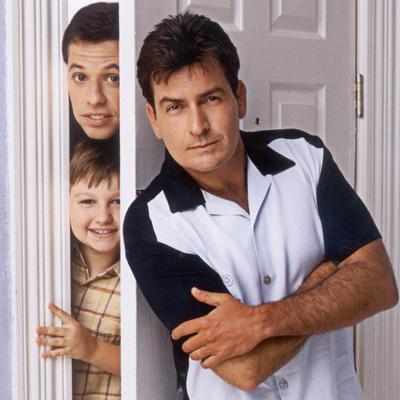 Charlie Sheen's off-set conduct is rapidly becoming a bigger issue with the TV execs who preside over his hit sitcom Two and a Half Men.
According to a new report from The Wrap, the show's executive producer Chuck Lorre and network execs have been scrambling for answers -- and examining contingency plans -- after the actor made headlines again after a wild weekend in Las Vegas, complete with porn stars and alcohol.
Article continues below advertisement
Following the rowdy weekend, Sheen on Tuesday nearly missed his call time to shoot for the top-rated sitcom, the website reported.
The Wrap reported that CBS and Warner Bros. Television brass is "worried" about how to proceed with their sitcom star, who they inked to a two-year deal last May which pays him $1.8 million per episode. Options discussed include sending Sheen to rehab or even shutting down the show.