Celebrities & Open Relationships -- Do They Really Work?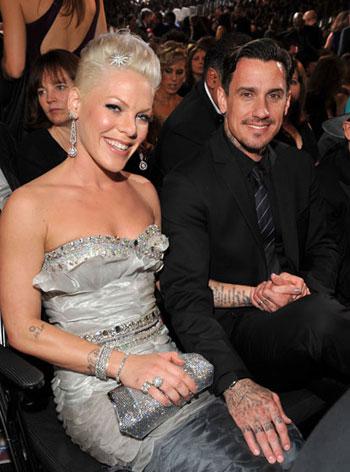 It's considered a faux pas in the world of romance, but a rising number of celebrity couples are either hinting at or admitting to having an open relationship.
View our gallery of celebrities in open relationships here.
Tilda Swinton and her long-time partner, John Byrne are perhaps the most vocal stars to talk of their unconventional love life, with both regularly appearing on red carpets with their girlfriends or boyfriends in tow.
Article continues below advertisement
In fact, despite having twins together, they have an intriguing menage a trois style arrangement with Swinton's toy-boy, Sandro Kopp, who even resides at their Scottish home.
They have called their intriguing domestic lifestyle 'healthy' but psychiatrist and relationship expert Dr. Carol Leiberman thinks differently.
"Deciding to get into an open relationship, I believe is a temporary solution for a relationship which is losing it's edge," she told RadarOnline.com.
"In actual fact I believe that the only real time that having an open relationship might be beneficial is when it gives someone in an unhappy relationship the courage to leave."
Pink and Carey Hart - who are now back together and expecting their first child - were reported to have a 'don't ask, don't tell' policy, but Hart's alleged decision to take advantage of the situation was blamed for their break up.
Article continues below advertisement
And Dr. Lieberman says it isn't surprising.
"When the person who really wants out has an affair - even with their partner's permission - it allows them to get up the courage to leave," she told RadarOnline.com.
"If a woman or man is feeling undesirable and unsexy and are allowed to find passion elsewhere, they are likely to want to keep finding that passion and will eventually leave."
Mo'Nique has been slammed for her views on marriage after she told Barbara Walters that her husband Sidney Hicks may have cheated on her, but that it wouldn't break them up if he had.
And Angelina Jolie and Brad Pitt have also hinted at an open relationship when she said fidelity is not essential for a relationship.
"Its usually one person who suggests having an open relationship," said Lieberman when asked why couple's decide to go down that route.
"Even though both agree, its not long before jealousy rears its ugly head. Things change when one person is in a relationship and the other isn't. Or lies start coming into the picture.
"Its never as straight forward as they like to believe."
RELATED STORIES: