Brett Favre Faces Sexual Harassment Lawsuit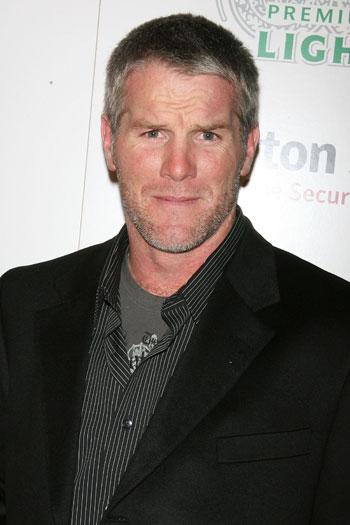 Two former New York Jets' massage therapists are filing suit against Brett Favre in the wake of a lewd texting scandal, according to a new report.
ABC News reports that Christina Scavo and Shannon O'Toole filed papers Monday in the Supreme Court of New York.
They're alleging the future NFL Hall of Fame quarterback made passes at them while they were working for the Jets.
The suits allege that Favre text messaged another woman to "get together" with Scavo for Favre's pleasure.
Article continues below advertisement
Scavo also alleges that Favre treated her like "a hanging slab of meat," asking for "a three-way" with the women.
He also sent a follow up text, saying: "Kinda lonely tonight I guess I have bad intentions."
EXCLUSIVE VIDEO: Brett Favre Caught On Video Singing 'We Want P**sy'
The therapists' lawyer, David Jarosclawicz, said his clients decided to come forward after it was revealed former Jets' sideline reporter Jenn Sterger was also harassed with crude emails.