BEAUTY RADAR: Botox In A Bottle? New Anti-Aging Product For Less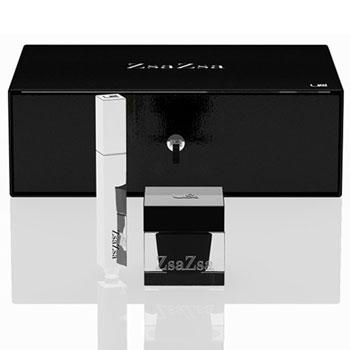 If you don't want to spend thousands of dollars on anti-aging products or pump your face full of Botox to banish those hateful wrinkles, there is a pocket-friendly alternative. A new skincare collection called ZsaZsa Luxe promises to act like 'Botox in a bottle' at the fraction of the price - or the pain!
At just $149 for a set that includes the ZsaZsa Luxe Rejuvenation Cream with a complimentary eye serum and pump, the line is already taking Hollywood by storm and popping up in the hottest star's beauty bags. (The Kardashian sisters, Ashley Greene and Nikki Reed have all scored a set of the new products!)
Article continues below advertisement
PHOTO: Kim Kardashian Tweets Racy Pic Of Self; Asks '2sexy2tweet?'
The company touts that the cream diminishes fine lines, increases collagen and soothes dark bags by stimulating the skin's natural stem cells, creating the ultimate facelift in a jar and reducing wrinkles by up to 90 percent.
ZsaZsa Luxe sources its "best-kept secret" with exotic ingredients from as far as the French Polynesian Lagoons, the Caspian Sea and the King George Island of Antarctica.
The special Limited Edition Box features two new anti-aging products for both men and women: Rejuvenating Crème & Eye Serum.
"People pay thousands of dollars on evasive surgery to stay young only to come out completely unhappy and unsatisfied, as well as scared and anxious about the end results," explained Angela Mulvey, Founder and CEO of U&I Cosmetics. "Never pay that high price tag again when using ZsaZsa Luxe products. No scars, no pain, no unpleasant needles—just luxury at your fingertips since ZsaZsa is the ultimate facelift in a jar!"
Not only does the product hype its anti-aging benefits, but it's ageless too – both men and women can use it "whether you're 25 or 65."
For more information, visit www.zsazsaluxe.com.