Authorities Pursuing New Leads In Murder Of Notorious B.I.G.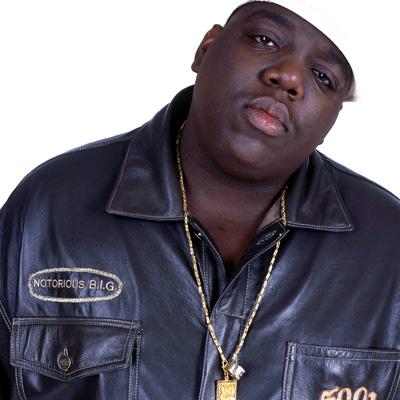 In a surprising revelation, a special task force made up of local and federal law enforcement agencies is pursuing new leads in the unsolved 1997 murder of hip hop star Christopher Wallace, better known as Biggie Smalls or Notorious B.I.G.
According to a law enforcement source who spoke to CNN, the investigation into the 13-year-old slaying was "reinvigorated" months ago as a result of new information, but CNN says it's source would not elaborate further because of the ongoing investigation that includes the Los Angeles Police Department, L.A. County District Attorney's Office and the FBI.
Article continues below advertisement
Wallace, 24, was shot and killed on March 9, 1997, while riding in a Suburban that was driving away from a music industry party in Los Angeles.
Los Angeles police said a lone gunman in a Chevy Impala pulled alongside the Suburban and opened fire on Wallace. At the time, witnesses described the suspect as being an African-American man wearing a suit and bow tie.
Many believed the shooting was part of a so-called rap war between East and West Coast hip hop artists and their record companies -- Bad Boy Entertainment in New York, which represented Wallace, and Death Row Records, headed by Marion "Suge" Knight, in L.A.
Six months earlier in Las Vegas, a gunman shot up a car driven by Knight, killing Tupac Shakur, one of Knight's top artists.
As in the case of Notorious B.I.G., that murder also remains unsolved.
Retired Los Angeles Police Detective Russell Poole, who worked on the Wallace case, told CNN that he believes Knight was responsible for the murder.
"Suge Knight ordered the hit," Poole said, adding that he believes it was arranged by Reggie Wright Jr., who headed security for Death Row Records.
Article continues below advertisement
Both Wright and Knight have denied any involvement in the crime.
Poole retired early from the LAPD, in part, he said because he was continually stonewalled while following leads in the Wallace case involving police officers, some of whom worked off-duty for Death Row Records.
"I think I was getting too close to the truth," Poole said. "I think they feared that the truth would be a scandal."
RadarOnline.com called the LAPD's Robbery/Homicide Division, which is handling the investigation, but they decline to comment on the case.