Arizona Shooting Suspect Smirks As He Pleads Not Guilty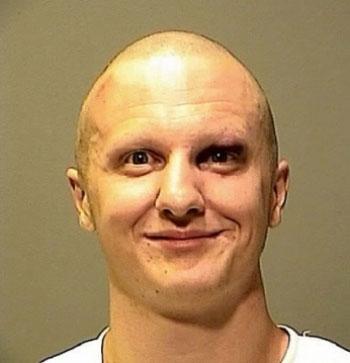 Jared Lee Loughner made his second appearance in court since the January 8 shooting spree that left six people dead and entered a plea of not guilty on Monday.
The 22-year-old faces charges of the attempted assassination of US Representative Gabrielle Giffords and the attepmpted murder of her two aides; he will be charged for the other killings in state court.
Loughner's hair has grown out and his sinister "smirk was back on his face," according to CNN. He entered the courtroom in Phoenix, Arizona 10 minutes before the judge came into the room and was looking around, smiling and chuckling a little bit.
Article continues below advertisement