Ailing Aretha Franklin Says Health Problem Resolved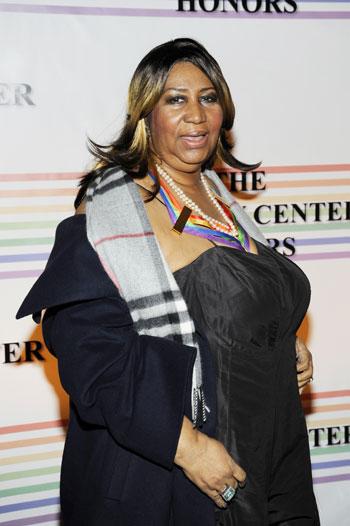 Aretha Franklin is telling JET magazine her health problem has been dealt with.
The Queen of Soul had undisclosed surgery last month and was ordered off the concert tour by doctors until May. But she will not reveal what the problem was.
She says " I am not one to do a lot of talking about my personal health or business. Not too much, not too much." As to rumors of pancreatic cancer she said " I'm not going to even deal with that."
Article continues below advertisement
Franklin told JET magazine she had a very hard pain in her side during a concert in Toronto last year. She said doctors sent her for a CAT scan and that's how she found out what was wrong. While she won't reveal any details Franklin says " the problem has been resolved." Franklin said she knows her fans are concerned and told JET " Let them know I am feeling great and coming along."
RELATED STORIES: