Will.i.am: Michael Jackson Wouldn't Have Wanted It This Way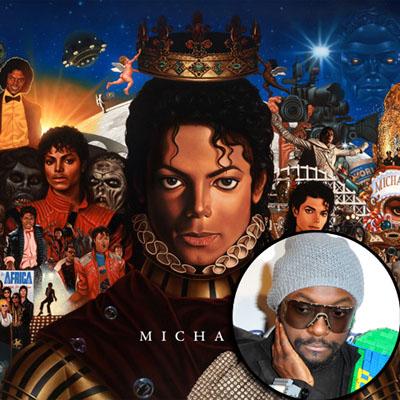 Will.i.am told Rolling Stone the late Michael Jackson wouldn't have approved of Michael, the King of Pop's newly-released posthumous album, as he said Jackson would be upset his unfinished work was being released to the public, RadarOnline.com has learned.
The Boom Boom Pow singer -- who had previously said releasing an album of Jackson's without Michael's artistic touches would be "disrespectful" -- recanted how upset Jackson was when another song had been leaked prematurely.
Article continues below advertisement
"A couple of months before Michael died, he called me on the phone really upset," the I Got It From My Mama singer told Rolling Stone. "He said, 'Hey, it's Michael ... somebody leaked one of these songs. Why would they do that? Who does that?'
"I said, 'What song, Mike?' 'Some song called 'Hold My Hand.'
"I swear to God I had this conversation with him," Will.i.am said. "I knew this man -- and he was very critical about every single detail. He stood in the studio himself, mastering and mixing everything.
"How can you release a record without that Michael Jackson? It's not Michael Jackson. I heard the song that's on the Internet now (Breaking News) and I'm like, 'That ain't Mike.'
"He wasn't there to do his micro-Michael-managing that he did with Thriller and Billie Jean," the Black Eyed Peas frontman said. "It disgusts me."
Michael hits stores Tuesday, December 14.
The full interview is featured in Rolling Stone's December 23 issue.