EXCLUSIVE FIRST LISTEN: Vampire Diaries Star, A "Cold Hearted Snake?"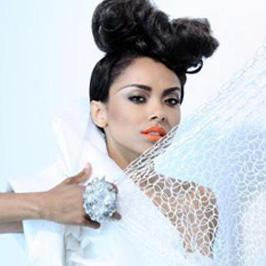 Who can forget the Paula Abdul classic hit Cold Hearted Snake? It was about time for a re-do, and actress/singer Kat Graham -- yes, Bonnie Bennett, the witch on the CW smash Vampire Diaries – serves it up beautifully, with dance hit written all over it.
Listen to it on RadarOnline.com
Kat Graham comes by music organically – her father was a musician and she graduated with a degree in recording engineering so she can produce her own records. Singing since she was a little girl, she's already been on tour as a back-up singer for the Black Eyed Peas, sung with Will.I.Am (that's her voice on Songs About Girls) and considers music her first love.
Article continues below advertisement
The bewitching Kat is a true triple threat since she also models and dances (music videos etc.)
Paula Abdul apparently heard the new version and pronounced it "Great!"