VIDEO: Meet The New Batch Of MTV Teen Moms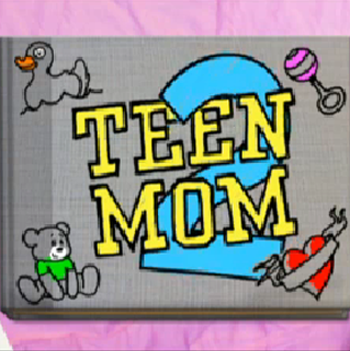 The new year will be bringing a new batch of young faces for MTV's Teen Mom 2. RadarOnline.com has the sneak peek of the hit reality show's newest stars.
On January 11 at 10 pm et/pt, Leah, Jenelle, Chelsea and Kailyn will take cameras with them on their journey of navigating motherhood and high school.
Told by each girl in their own words, the show will chronicle their struggle to face the harsh realities brought on by their decisions.
Article continues below advertisement
The new Teen Moms:
LEAH
Described as "a country girl who wears her heart on her sleeve," she is a former cheerleader from a small town. Her latest role: being the mother of twin girls Alianna and Aleeah. Though she and the girls' father Corey tried to work it out, they broke up after she cheated on him with her ex-boyfriend. However, a reconciliation may be on the horizon after they bond over the health problems of one of their daughters who is developing at a slower rate.
JENELLE
A party-loving gal, Jenelle struggles to change her ways after the birth of her son Jace. With Jace's father long gone, Jenelle's mother Barbara steps in. However, things get rough when Barbara sues for custody of Jace since Janelle continues to make questionable choices. Jenelle signs over temporary custody, enrolls in college classes, goes to work, and possibly finds a new romance.
CHELSEA
Article continues below advertisement
While pregnant with her daughter Aubree, Chelsea dropped out of high school her senior year, leaving behind her softball team and dreams. She and Aubree's father Adam have an on-and-off relationship so she moves in with her best friend. Though she hopes to attend beauty school, she struggles with finishing her online course to get her high school diploma as well as figuring out whether to kick Adam out of her life for good.
KAILYN
After she and her boyfriend Jo realize they are going to have a son named Isaac, Kailyn tries to hide her pregnancy. However, once the secret gets out, her mother leaves her helpless so she turns to Jo's family throughout her pregnancy. Once her relationship with Jo hits a breaking point, Kailyn moves into the family's basement while juggling two part time jobs and a full course load at a community college.