Exclusive
EXCLUSIVE: OC Housewife Alexis Bellino Faces More Legal Battles, Considering Suing Chase Bank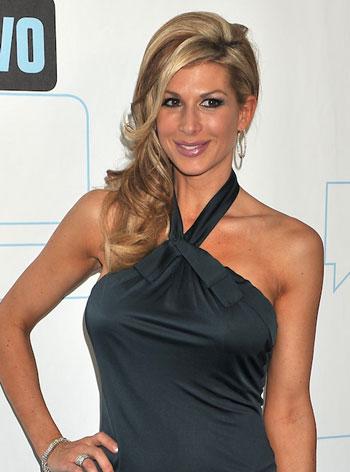 Real Housewives of Orange County's Alexis Bellino is set to launch herself into another bitter legal battle, this time against the bank she blames for losing her home.
The cash strapped reality TV star and her husband Jim have had their luxury mansion put up for auction after one of their businesses went bankrupt.
EXCLUSIVE: OC Housewife Writes Letter To Pals: 'We're Not Bankrupt'
Now RadarOnline.com can reveal exclusively that they don't plan to go down without a fight and will take on Chase if they have to.
Article continues below advertisement
"Right now we're considering legal action against Chase, regarding the fact that they changed the terms of their loan modification agreement," said their lawyer Michael York.
"At this point we're examining the issue and trying to decide how to proceed."
As RadarOnline.com earlier reported, the couple filed for chapter 11 - business bankruptcy - and their home went into foreclosure.
The auction date was moved until after Christmas but now York says he is positive the date will be moved again.
EXCLUSIVE SNEAK PEEK PHOTOS: Alexis Bellino Clothing Line
"The Jan 10 auction will be postponed again," he said.
Despite their filing, the Bellinos have sent a letter to their closest friends and business associates in which they deny they're bankrupt.
And their attorney told RadarOnline.com that they only filed bankruptcy on one of their many businesses.
"One company that Jim Bellino owns, and he owns many, filed for bankruptcy," said York. "And that company only owns one asset."