OC Housewife Alexis Bellino In Foreclosure Drama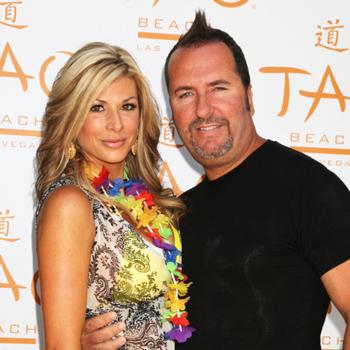 Another Real Housewives star is in a real-life battle to hold on to her home, RadarOnline.com has learned.
Alexis Bellino and her husband Jim, have had a "property foreclosure notice" published in their local newspaper, The Daily Pilot, against their lavish Newport Beach, CA mansion.
The couple has been in real estate hell almost since they bought it in August, 2007 and did a major renovation, sinking a total of nearly $6 million in the 6400 sq. ft. home.
Article continues below advertisement
RadarOnline.com has learned that the Bellinos almost lost the six bedroom, six bath manse, with its wine cellar, home theater and grand staircase back in August when they defaulted on their $4.5 million loan. The Orange County Register reported that an auction was scheduled but then canceled when the couple worked out a loan modification with Chase Manhattan Bank.
"Chase has been great to work with on my modification," Jim said at the time. "The trustee sale has been canceled, and the modification has been agreed upon."
But the Bellinos, it seems, still needed to get out from under. They continued to try to unload the house, and in the last four weeks slashed the asking price. It went from $4,995,000 on November 10 to $3,695,000 on November 29!
With penalties for missed payments added in, the debt on the house is now a whopping $4,677,635.01 -- but who's counting?
The property foreclosure notice published Friday means that the couple is once again facing an auction sale of their showcase home; the house that in August Jim Bellino said he and his wife and kids planned to stay in for a long time.
The Bellinos join a long list of Housewives -- including Lynne Curtin, Tamra Barney and Jeana Keough -- caught up in real estate nightmares when the bubble burst.
The Real Housewives of Orange County is tentatively scheduled to return on Bravo in January.
RELATED STORIES:
Alexis Bellino Was A Maxim Hottie
Alexis Bellino's Nasty Divorce