New Charges Filed Against Barefoot Bandit Colton Harris-Moore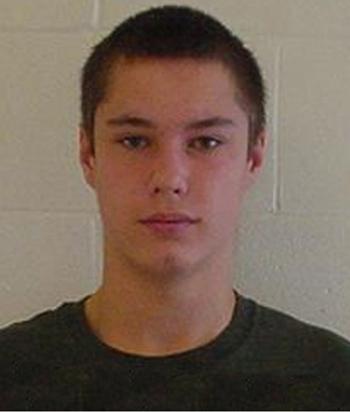 The fugitive teen whose exploits fascinated the country last summer and earned him the nickname Barefoot Bandit, is facing two new felony charges involving the theft of an airplane and burglary of an airport hangar, RadarOnline.com has learned.
Colton-Harris has already been charged with five felony counts stemming from his alleged cross-country crime spree. He is facing 42 years in prison if convicted on all charges.
Article continues below advertisement
The teen, now required to wear prison shoes, is in the Federal Detention Center outside of Seattle, where his lawyer says he spends his days "drawing plans for designing airplanes."
Colton-Harris' mother Pam Kohler told the Seattle Post-Intelligencer on Friday that she's spoken to her 19-year-old son several times since his arrest July 11 in the Bahamas, where he's been accused of stealing a speed boat, among other things.
"I tell him about his dog and what's going on here," Kohler said, adding that they never speak about his time as a fugitive. "I try to keep his spirits up."
Colton-Harris goes on trial January 18 for the crimes he's charged with in his home state of Washington.
A book about his exploits is coming out shortly after, and that tome has already been optioned to be turned into a movie by 20th Century Fox.