Kim Kardashian Tweets Her Most Memorable Moments of 2010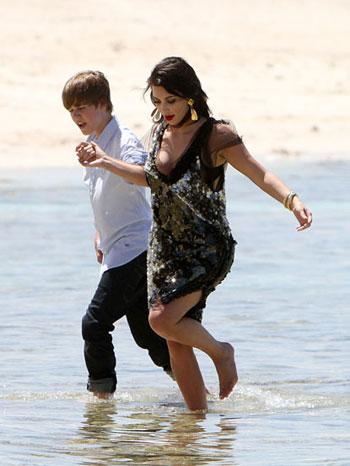 Kim Kardashian has shared with her fans her favorite moments of 2010, and RadarOnline.com has photos from many of those events.
"This year has been one of the best ever! I feel so blessed to have been able to accomplish so many things, see so many beautiful places around the world and to be able to share it all with you guys," Kim wrote.
"It's crazy looking back and seeing how much has happened for both myself, and my family. I celebrated the big 3-0, Kendall and Kylie have achieved so much and little Mason is now a year old! Time flies so fast!!"
Article continues below advertisement
Kim also names her Elle fashion shoot with Justin Bieber as one of the year's most memorable events.
"Such an amazing setting and a super fun shoot," the reality star wrote.
Other highlights for Kim include launching her K-Dash for QVC fashion line and spending time with her nephew, Mason.
RELATED STORIES:
Kim Kardashian Poses In A Coffin For AIDS Charity