Exclusive
WE TOLD YOU FIRST: Kim Kardashian Splits From Miles Austin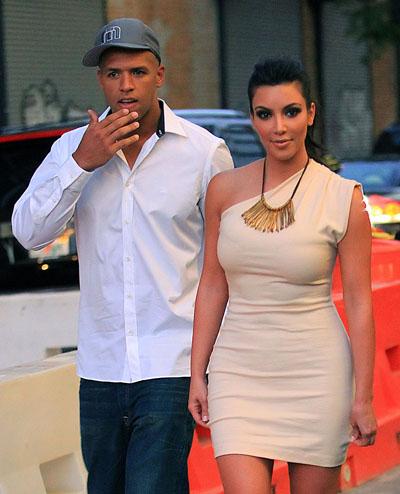 More than two days before it was confirmed, RadarOnline.com told you Kim Kardashian had split from Miles Austin, with this exclusive story.
Now, new details are coming to light about their shocking split.
As RadarOnline.com first revealed, Kim decided to "take a break" from her Dallas Cowboys boyfriend.
"They broke up about a week ago," dished the source, exclusively to RadarOnline.com.
The bust-up came as Kim is in Europe promoting her hit E! reality TV show Keeping Up With the Kardashians.
Article continues below advertisement
According to PEOPLE, who confirmed the news on Sunday, the split was caused because of distance.
"With his season and Kim's filming Keeping Up with the Kardashians it just slowly split them apart," said a source.
"They tried to keep it as low profile as possible when they were together. They were acting as if they were single or just having fun, but they never were - it was the real deal.
"They were always strong, but before Kim left for Europe they decided it's not fair that they don't get to spend more time together and ended it."