Heidi Montag's Mom Blasts Her: 'It's Time You Showed A Little Respect'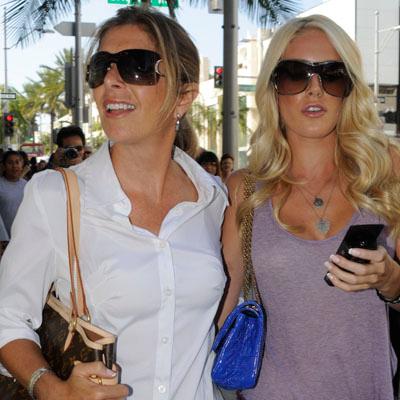 Heidi Montag's estranged mother Darlene Egelhoff has blasted her daughter in a new post on her self-titled blog, telling her: "It's time you showed a little respect!"
Egelhoff wrote she'd "decided to leave Heidi out of my blog because I had heard second hand she was accusing me of 'using her.'" But mom says she believes her blog posts actually are benefiting Heidi "and if anything helping her image."
Article continues below advertisement
Last month, Heidi's husband Spencer Pratt labeled Egelhoff a "hypocrite" who was just interested in trying to piggyback off her daughter's fame.
In her response, Egelhoff tore into her daughter over their year-long estrangement.
"Heidi was so unbelievably cute and such an equal part of our family, all but the last year, that without her our history is incomplete," her mother wrote.
"She is a part of our family whether she acts like it at this time or not. If you don't like it Heids, call me, lets work it out, otherwise too bad.
"I'm the mother; it's time you showed a little respect.
"I have made mistakes but none that warrant completely shunning your entire family as a result. If you want to receive grace you must give grace."
VIDEO: Spencer Slams Heidi's Mother: 'The Lady's Such A Hypocrite'
Pratt has insisted Egelhoff is insincere in her public attempts at reconciliation with Heidi.
"If I needed an acting coach, I would go to Darlene," Pratt said, adding she can cry on cue "like she's Julia Roberts!"