Happy Birthday Brad Pitt!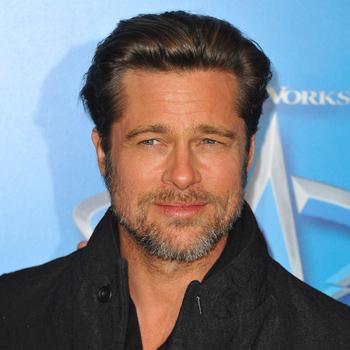 Brad Pitt leads the pack of celebs who are celebrating their birthdays today.
Click the next sentence to see photos of Brad since he was a teen.
The proud papa of six celebrates his 47th birthday Saturday and still has the charming appeal that has earned him the honors of being one of America's most sexiest men.
Brad and Angie are staying mum on how they're going to spend the day but this is a family that likes to make birthdays memorable! Just last month, the couple threw a fabulous birthday bash for their son, Pax, 7, aboard the chartered Josephine river boat along the Siene River in Paris, France.
Article continues below advertisement
During her recent interview on Larry King Live, Angelina did hint that the family may spend the holidays, starting with Brad's B-day, abroad, and they do have that fabulous estate in France! They were not far away -- in Madrid -- Thursday night for the Spanish premiere of Jolie's movie The Tourist.
As RadarOnline.com reported Wednesday, Pitt and the charitable foundation he helped create donated more than $24 million last year to survivors of Hurricane Katrina to help them secure mortgages for new homes.
What's more, Pitt and Co. were able to raise an additional $20 million for the people of New Orleans, who continue to rise from the ruins more than five years after the natural disaster.
Way to pay it forward Brad!
Come back to RadarOnline.com to see who else is celebrating an A-List birthday today!
RELATED STORIES: