Gabriel Who? Kim Kardashian Moves On With New Jock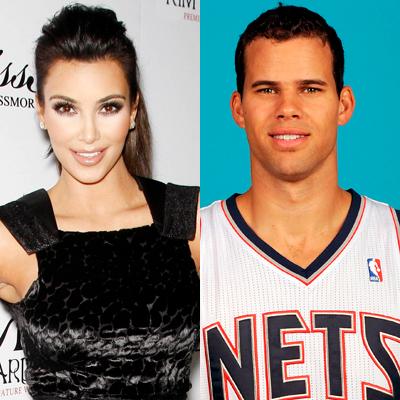 The newest jock to make Kim Kardashian's All-Star team is New Jersey Nets power forward Kris Humphries.
After the socialite's relationship with Halle Berry's ex, Canadian model Gabriel Aubry flamed out quickly, a source told People, she's taking it up a notch with Humphries, a rebounding ace who she's been seeing "for a while now.
"Kim was dating, seeing a few guys and Gabriel and Kris were both of the guys," the source said of the socialite, who's also been involved with NFL stars Reggie Bush and Miles Austin this year. "She is single after all!"
Article continues below advertisement
VIDEO: Kim Kardashian & Justin Bieber Get Playful In The Surf
Last week, Kim addressed the misconceptions that sprout up in the tabloids whenever she's seen out on the town with alongside a new beefcake.
"If I'm photographed on five different dates, it's assumed I am the town slore, and I could have never hooked up with any of these people," she told Ryan Seacrest. "Sometimes I just wanna date whoever ... even if I never sleep with someone, and I'm photographed with three different guys, they assume I've slept with all three guys."