Exclusive
EXCLUSIVE PHOTOS: Paris Hilton Test-Drives New $300,000 Rolls-Royce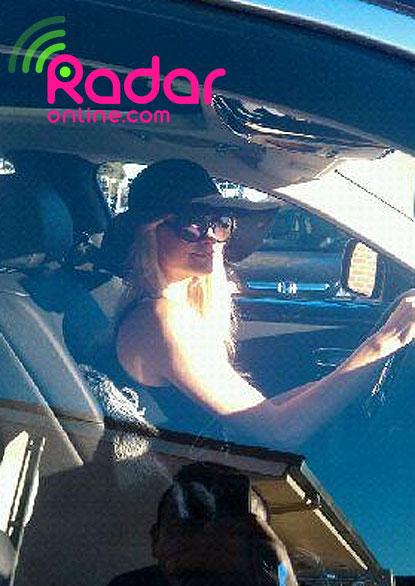 Paris Hilton may be treating herself to an early Christmas present in the form of a brand new Rolls-Royce, RadarOnline.com has learned.
The 29-year-old heiress took a black Rolls-Royce from the Bentley dealership in Beverly Hills on Monday afternoon after taking it for a lengthy test-drive.
Although Hilton has yet to purchase it, sources close to the starlet tell RadarOnline.com that she's seriously considering buying the $300,000 car.
Article continues below advertisement
"Paris is known for her love of fast expensive cars. She may have met her perfect match," the source said.
"Paris took home a black Rolls-Royce Ghost to see if she wants to buy it. She hasn't made a decision yet, but she was overheard gushing about the car."
Insiders at the Beverly Hills Bently dealership told RadarOnline.com they'd love to have the heiress rolling in their newest Rolls-Royce.
"They said that they sell tons of Bentley's every week from wealthy people around the world that request the same model the heiress has," the source said.
"It's always, 'I want the Bentley Paris has.' We're hoping her driving the new Ghost will have the same effect."
The Rolls-Royce appears to be a different color, but the same model that reality-TV star Kim Kardashian purchased in September.
Hilton is known for cruising around town in her bright pink Bentley, which she arrived to the dealership in, but purchasing the Ghost may be a move that will help her slip under the RadarOnline.com unnoticed.