Exclusive
EXCLUSIVE: Michael Lohan Slams Lindsay Post-Rehab Reports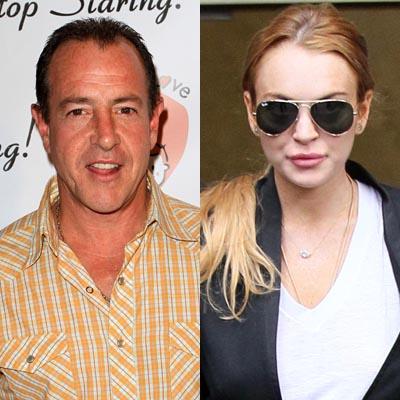 Lindsay Lohan's court ordered rehab is scheduled to end on January 3, 2011 and her father Michael is furious that information was leaked about his daughter's post-rehab plans, he told RadarOnline.com exclusively.
"I don't know who is releasing information about Lindsay moving, her whereabouts or when she's leaving Betty Ford," Michael told RadarOnline.com about the report that Lindsay will be released on January 4 from Betty Ford and will have a sober sponsor and attend pre-arranged AA meetings
Article continues below advertisement
"But whoever is (leaking that information) certainly is not her friend and doesn't have her best interest at heart. Part of her release and recovery has to do with her concentrating on herself her private life and her program. For someone to divulge that she has a sponsor at a preset number of AA meetings is Lindsay's business not theirs."
As for the news about Lindsay's imminent release, Michael told RadarOnline.com that he has taken extensive measures to keep his daughter's plans secret.
"What I can and will say is that she is taking all the necessary steps to put structure in her life to assure that she stays on the healthy path that she's on," he told RadarOnline.com.
"Absolutely nobody will know when Lindsay is leaving or where she is leaving from or going to. I have prearranged for no one to know anything about her release."
As RadarOnline.com previously reported exclusively, Dawn Holland, the Betty Ford staffer who sold Lindsay out, is facing possible double trouble in the New Year: a possible federal criminal investigation and a civil lawsuit.