Exclusive
EXCLUSIVE: Lindsay's Former Drug Counselor Says 'It's Disgusting' Rehab Worker Paid $10K To Talk About Patient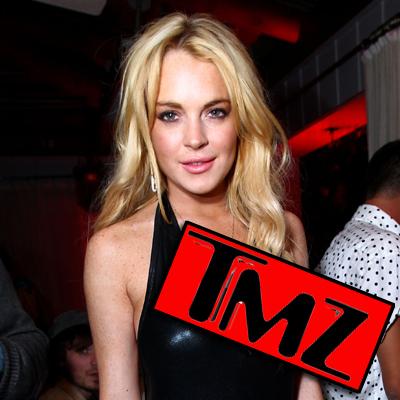 One of Lindsay Lohan's former drug counselors has told RadarOnline.com "it's disgusting" that $10,000 "would break somebody's privacy" in the wake of the cash-for-comment scandal.
"I find it appalling that a staff member at a treatment center like Betty Ford would break confidentiality so easily, said Dr. Howard Samuels, a recovering cocaine and heroin addict who now operates one of Los Angeles' top rehab facilities.
Article continues below advertisement
"First of all she should have been fired, and she was fired for breach of confidentiality and that's absolutely the right move."
As RadarOnline.com revealed, Dawn Holland, who worked as a chemical technician at the sober house where Lohan was living, was fired after accepting a payment from TMZ, the entertainment news website, to speak about a violent clash with the Hollywood actress.
In a statement, Betty Ford said Holland "violated strict confidentiality guidelines and laws by publicly identifying patients in a media interview and by disclosing a privileged document."
It is not known if the Holland and/or TMZ will be prosecuted, however, the ex-staffer has hired a lawyer after blabbing to RadarOnline.com that she accepted up to $15,000 to speak out.
Samuels said Holland and Betty Ford could have breached HIPAA laws, which were enacted in the 1990s to secure the integrity and confidentiality of patients and their protected health information.
"At The Hills that I own and run we all sign confidentiality statements prohibiting us from talking about who's been in our treatment center, at all," Samuels said.
Article continues below advertisement
"Even though a technician is such a low position on the totem pole, she would still be bound by confidentiality.
"The question is whether anything is going to happen legally to this women. What's certain, this woman will never work in the treatment business again."
Samuels, a former actor, treated Lohan at Wonderland beginning in January 2007, a Los Angeles clinic he formerly ran.
Three months after leaving Wonderland, the 24-year-old was arrested for driving under the influence and later entered Promises, the Malibu-based rehab center.
After Holland's video interview was released, Lohan's father Michael revealed he had already sought legal counsel for a potential civil suit and warned the Mean Girls star "could sue the Betty Ford Center for millions of dollars".
"For this woman to speak publicly and break a patient's confidentiality is unheard of in the rehab and medical field," Michael said.
"This is a big, big issue and it's an open-and-shut case: one of their people spoke out and that's that. Bottom line, you can't do that.
Article continues below advertisement