Exclusive
EXCLUSIVE: Kelsey Grammer Offered $1 Million To Become Face Of Sugar Daddy Dating Site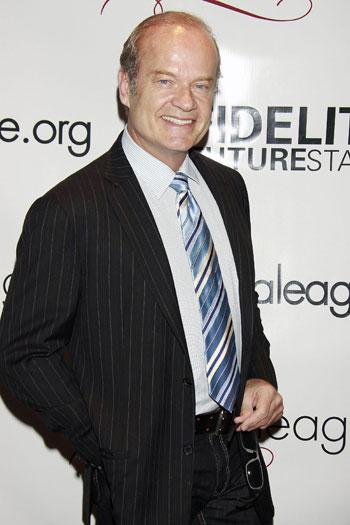 Kelsey Grammer has had a string of beautiful wives and is now engaged to a woman almost half his age, but the ladies man could be about to land his sweetest role yet as a spokeman for an online dating agency.
RadarOnline.com can reveal exclusively that the 'Frasier' star, 55, is being offered $1 million to endorse SugarSugar.com, a site for young beautiful women, seeking a rich, older man.
They believe Grammer is the perfect person to reign in new members.
Article continues below advertisement
"To launch, SugarSugar.com is offering Kelsey Grammer $1 million to endorse the online dating service as the official 'Sugar Daddy Spokesman,'" said a representative for the company.
"With this deal, Grammer is also invited to share his expert 'sugar dating' expertise in monthly mentor posts on the site's blog.
VIDEO: Dinner Party Turns Catty On The Real Housewives of Beverly Hills
"In addition to the monetary compensation, SugarSugar.com will also provide Mr. Grammer with a lifetime membership."
When contacted by RadarOnline.com, a rep for the actor replied, "Neither Kelsey or any who represents him is aware of any offer."
RadarOnline.com broke the news that Grammer is engaged to 29-year-old Kayte Walsh, despite his divorce not yet having been finalized with his ex, Camille Grammer.
And it's this latest relationship which has made him hot property for the dating website.
Article continues below advertisement
Sugar Sugar will launch this month and describes itself as: "Merging beautiful 'Sugar Babies' with 'generous sugar daddies,' Sugar Sugar is a new Internet dating site that connects financially-established men with women interested in the 'sugar' lifestyle," said a company press release.
"Sugar Sugar aims to facilitate mutually rewarding relationships between 'Sugar Daddy' and 'Sugar Baby' members."
Grammer has been married three times. His first wife was dance instructor Doreen Alderman. He then walked down the aisle with stripper Leigh-Anne Csuhany. He ended his thirteen-year marriage to Camille Grammer - formerly Donatucci - earlier this year.