Exclusive
EXCLUSIVE INTERVIEW: The Bachelorette's 'Weatherman' Is The Understudy For Skating With The Stars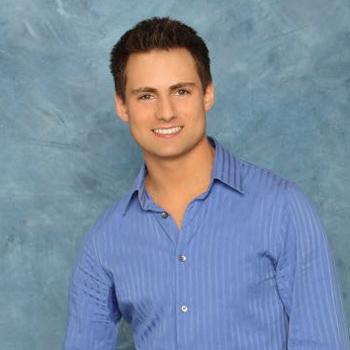 After a stint on The Bachelorette and The Bachelor Pad, Jonathan 'The Weatherman' Novak landed himself a role as the understudy on Skating with The Stars, RadarOnline.com exclusively learned. In an interview with the reality star, he reveals how he landed the part and what it took to prepare for a job he would never come to experience.
"When they asked me to do it, my first thought was 'awesome'," Jonathan explained.
Article continues below advertisement
"I really loved the idea even though the last time I skated was 15 years ago and I broke my wrist."
Jonathan knew taking the job could be dangerous. He explained that in the UK version of the show Dancing On Ice, there has been an injury every season, so America's version was prepared and planned ahead with an understudy.
"I figured if no one was injured on the ice, at least Vince Neil might get alcohol poisoning and they'd need me," Jonathan laughed.
Each contestant trains long hours to get in shape, learn their moves, and prepare a routine. Jonathan followed the same preparation as all performers without the pay off.
"My trainer, Melissa Gregory really whipped me into shape. I was practicing 5 to 6 days a week, 3 to 4 hours a day. My feet got so blistered. You have to get past the pain and actually break in your feet."
"When I was at the premiere of Skating With The Stars, on the edge of the ice watching, and I couldn't help but picture my routine out there.
Article continues below advertisement
"It was tough because as much I wanted the opportunity, I didn't want anyone to get hurt."
Vince Neil Arrested For DUI: See His Mug Shot
"It was disappointing to work so hard and not actually do the show but I feel lucky to have trained with an amazing Olympic medalist and coach and learn a new sport.
"If they asked me to do it again next season, I wouldn't hesitate."
Bethenny Frankel, Jonny Moseley and Rebecca Budig have made it through to the semi-finals of the competition. Skating with the Stars airs Monday at 8 pm on ABC.