EXCLUSIVE: Gloria Allred Says Britney Spears Conservatorship Judge Should Ask About Explosive Audio Tapes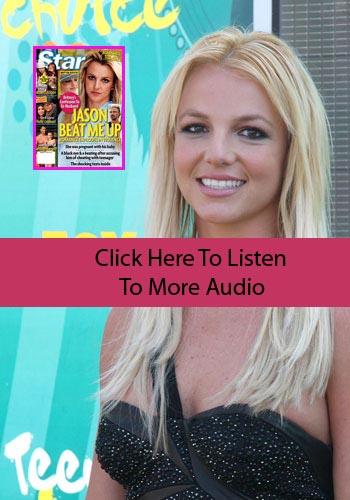 Civil rights powerhouse attorney Gloria Allred says that the judge overseeing Britney Spears' conservatorship should investigate the explosive audio tape allegations from a Star magazine cover story that has made national headlines.
"The judge can and should inquire of the conservator regarding these serious allegations," Allred told RadarOnline.com exclusively. "The Court can ask questions, and if the conservator refuses to answer,then the Court has the power to replace the conservator with a public guardian."
Article continues below advertisement
Star magazine dropped a stunning bombshell with its new issue as it reported that Britney has been beaten by her boyfriend/agent Jason Trawick. Britney's ex-husband of 55-hours Jason Alexander told Star that the pop star is in an abusive relationship and provided a tape of his phone call with her.
Britney and her people issued a statement denying everything and claiming that it is not Britney on the tape. But Alexander passed a polygraph AND strongly stands up for the story and now Star's exclusive could open the door to Britney and other parties being questioned by a judge.
Meanwhile Star has released more audio from Alexander of his conversation and you can listen to it here.
radar_embed service=5min.com src=" http://pshared.5min.com/Scripts/PlayerSeed.js?sid=1126&width=480&height=270&playList=517715115&sequential=1&shuffle=0"
It this segment, Britney reiterates that Trawick beat her and says she aborted his baby.
Spears has been under conservatorship since February 2008. Her father Jamie Spears has been co-conservator of Britney personally as well as her business empire.
Article continues below advertisement
Allred says that if the judge overseeing the conservatorship does start asking questions the conservator can avoid being replaced. She says a likely scenario is after the judge asks questions "it is likely that the conservator would answer and therefore would not be replaced. If the conservator believes that the allegation that Britney was battered is true, then the conservator could go to the police and ask for a criminal investigation.
"The conservator could also file a civil lawsuit against the alleged batterer on behalf of the conservatee (Britney). However, if Britney is denying these allegations it is unlikely that either a criminal investigation would be opened or that a civil case would be filed (unless there is direct evidence of a battery, such as photos of bruises or medical records of injuries.)"
The medical records issue opens the door for a wild showdown, because as Britney's side is denying all of Alexander's charges, on this newly released tape that you can listen to here, abortion is discussed and obviously records would exist to confirm this. While Britney is back with Trawick and traveled to Mexico with him on Thursday (her birthday), the tape reveals a time this year when things were extremely bad.
Article continues below advertisement
The next scheduled court date for Britney's conservatorship is scheduled for December 15th. On the docket that day is a motion to seal records, and various accounting issues. However, Judge Reva Goetz could order Britney and or her father, Jamie to appear before then. The conservatorship could make a preemptive strike and appear early to address the audio tape allegations ahead of Judge Goetz taking any potential action.
On the new tape Alexander asks "Are u really into this guy?" and she replies, "I was," later adding details about his jealousy and then dropping this bombshell: "I broke up with him for about three (inaudible) and then I found out I was pregnant and he wanted me to keep it and he started beating on me and I went and had an abortion."
RELATED STORIES:
WORLD EXCLUSIVE AUDIO: Britney Spears: My Boyfriend Beat Me Up