EXCLUSIVE: Eviction Proceedings To Start Against Octo-Mom Immediately After Holidays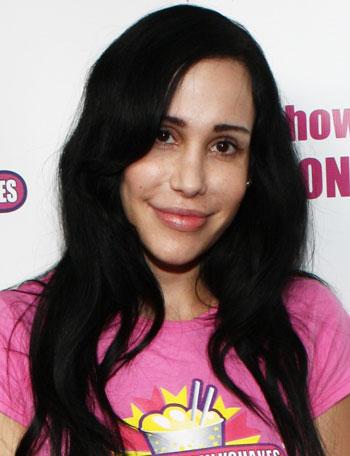 The man who lent Nadya Suleman the money to buy her La Habre, CA house is finally going to begin eviction proceedings against the mom of 14, RadarOnline.com has learned exclusively.
Amer Haddadin tells RadarOnline.com that Suleman has owed him a $450,000 balloon payment on the loan since October 9. As RadarOnline.com has reported, he's threatened to evict her more than once since then.
She has a new deadline of December 31 to pay up and because Haddadin has no indication from Suleman that she'll have the money in time, he has his lawyer ready to pounce with both a lawsuit and eviction proceedings on January 3.
Article continues below advertisement
In a complicated series of financial transactions, Haddadin revealed to us that he actually holds a mortgage from an unnamed bank for the property.
He transferred title to Suleman in exchange for more than a million dollars, but she hasn't paid him according to their contract. In August, Nadya transferred title on the property to her attorney Jeff Czech.
"She's current on the monthly payments of $4,060," Haddadin says. "The balloon payment is the problem."