EXCLUSIVE DETAILS: Elin Flees With Kids, Tiger Woods Spending Christmas Alone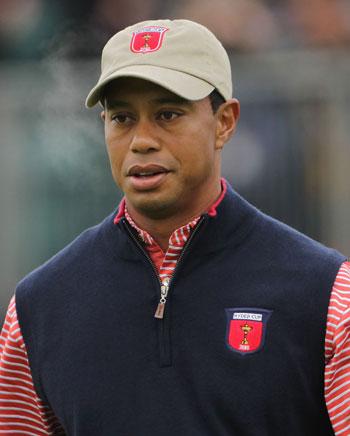 Tiger Woods won't be seeing his kids for Christmas with ex-wife Elin Nordegeren fleeing to Europe, RadarOnline.com is exclusively reporting.
The blonde beauty is scheduled to fly out of Florida to London on a Virgin Atlantic flight at 3pm ET.
FIRST PHOTOS: Tiger Out Of Rehab
Elin, 30, is taking their two young children, Sam and Charlie, to London to visit her twin sister and then onto Sweden to spend time with her family, leaving Tiger to spend the holidays alone.
Article continues below advertisement
"This was well-planned," a source close to the divorced pair told RadarOnline.com.
"Elin negotiated a deal with her ex husband which allowed him to have the children over Thanksgiving and in exchange, she could have them for Christmas."
Three-year-old daughter Sam and 18-month old son Charlie spent the holiday with their dad and grandmother Kultida.
In a recent interview, the philandering golfer said the events of the past year were behind him — a tumultuous period in which he crashed his car into a tree in front of his Florida mansion, an accident that exposed a series of extra-marital affairs and imploded his marriage.